Visit the Home Builder in Raleigh with Affordable New Houses: RAM Homes
Have you been searching for a home builder in Raleigh with new construction that is affordable for first-time buyers or other shoppers with smaller budgets? RAM Homes has houses for sale in Raleigh that are reasonably priced and located in great new home developments. Don't miss out!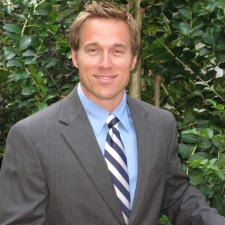 Budget Friendly Houses for Sale in Raleigh Available in Beautiful Neighborhoods
Have you been longing for a brand new house of your own in the Raleigh area but struggling to find one you love that fits your budget? Well, don't give up yet. Before you do, explore the properties built by RAM Homes, the home builder in Raleigh that has affordable new houses in lovely new home developments.
First-time homebuyers and others wishing to stay within the lower price ranges will love the practical and attractive new home plans – and their locations! Surrounded by appealing landscaping and other new houses, your new house will be a joy to come home to. Single family homes in beautiful environments are now available with reasonable price tags, built by a company you can depend on.
The Home Builder in Raleigh That Delights First-Time Home Buyers is RAM Homes
Buyers with smaller budgets don't have to sacrifice quality; there are affordable new houses for sale in Raleigh that are beautifully designed and perfectly well-built. The experienced professionals at RAM Homes are dedicated to making the new construction experience as seamless as possible. Using close supervision to reduce unnecessary errors or waste keeps costs down without negatively affecting quality. There is always a search for the best value in materials, as well, and these savings are passed on to buyers.
Additionally, superior customer service and support is available throughout the construction process, and even after the sale. Help is available long after the closing papers are signed. First-time home buyers, in particular, appreciate this type of support. In short, RAM Homes is a first-time home buyer's dream come true: quality single family homes at affordable prices in attractive new home developments, as well as stellar customer service.
Call RAM Homes today at 336-299-6150 to see properties by a company that is committed to crafting quality, budget friendly new houses in lovely new developments for home buyers working with smaller budgets. It's now affordable to make your dream of home ownership a reality.